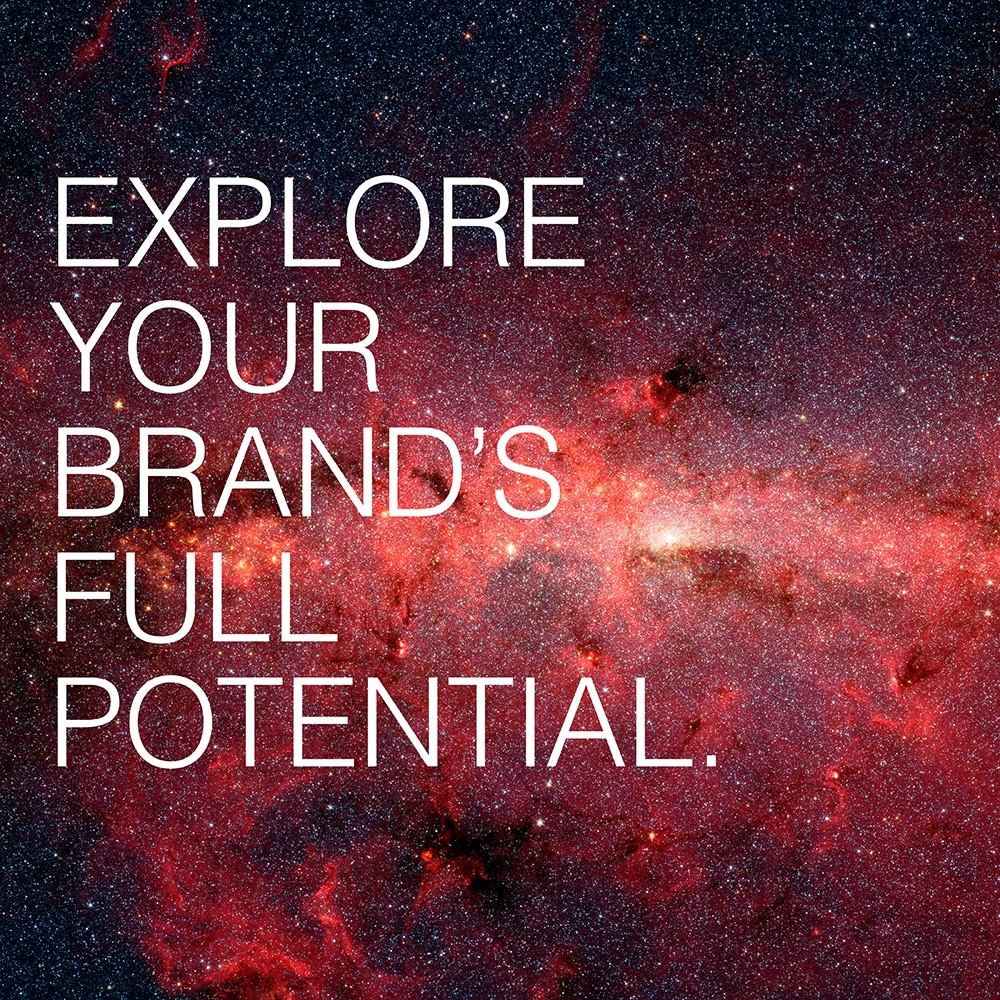 Brand Philosophy
"You are what you repeatedly do. Excellence, then, is not an act, but a habit" – Aristotle.
From the moment a person meets you, they build an impression of you. The same is true for your business. Your brand image is the way the world perceives you, interacts with you and trusts you to deliver on your promise.
Your brand is more than a logo, a typeface, a colour palette and a tone of voice. A brand is your business' very essence, its soul, while branding is simply a creative representation of who you are.
We do the branding. But you, your business, your staff and every customer interaction you participate in stands for your brand.
As branding specialists, we'll go to the ends of the earth to unravel the complexities of your business communications and pioneer a clear path forward, supported by a unique, well-defined brand, and a visual identity that enables you to rise above. We'll also develop a vision, mission, brand promise and core values that speak to who you really are and what you intend to do better than anyone else.
Finally, we will create brand standards that ensure your strategically crafted brand can be infinitely implemented by your internal teams – because consistency truly is the name of the game.
A brand is a promise made and kept
You and everyone you surround yourself with will need to believe in your brand fundamentals and live it day in and day out, day after day. The greater the consistency of your brand, the clearer impression you'll leave with your customers as you continue to bring them on a journey of discovery.
Our Methodology
Ignition – Every task involves a creative problem that needs to be solved. We begin by understanding your target audience, competitors and business goals. Then we unearth key insights and brainstorm strategic solutions to bring harmony to your brand.
Creation – With a linear strategic framework in place, we explore multiple creative ways to connect with your audience and address their specific needs and desires. We typically present three or more creative concepts, each with its own unique way of positioning your brand.
Implementation – Once an overarching concept has been selected and refined through client feedback, we identify the media channels that will best reach your target audience and inspire them to action. Finally, we produce the campaign communication materials needed with impeccable attention to detail.
The Centre of the Milky Way Galaxy Spitzer Space Telescope
– IRAC NASA / JPL-Caltech / S. Stolovy (Spitzer Science Center / Caltech)